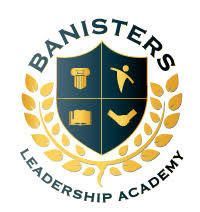 Banisters Leadership Academy Partnership
We are so excited to be partnering with the Banisters Academy. Their mission of strengthening youth and families through leadership and ours, through our D4LC programs, to give people the tools to thrive in their communities, while fulfilling The Leadership Center's goal of creating moments that matter, is a win-win-win.
Banisters programs give attendees many opportunities. They are empowered with the 12 Pillars of Leadership:
Respect
Responsibility
Trustworthiness
Citizenship
Caring
Fairness
Honesty
Integrity
Perseverance
Courage
Unity
Creativity
Banisters Academy will begin with with their Night L.I.F.E. program. Night L.I.F.E. will be held every other Saturday night at The Leadership Center during the school year.
Nyabonge Duang is the Recruitment & Membership Specialist for Hamilton County. Feel free to reach out to her with questions or inquiries. She can be contacted at nduange@banistersacademy.org or 1-402-616-3780.
For more on the Banister's Academy Programs being offered through this partnership, please click here.