Edgerton Partnership Camps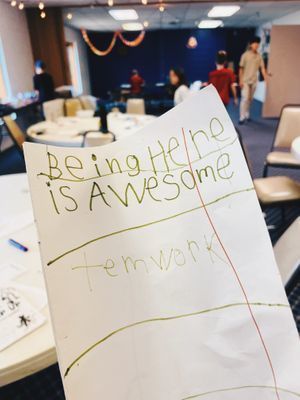 At The Leadership Center, we value community and partnerships. 
So, building a relationship with wonderful community assets, such as the Edgerton Explorit Center is not only a no brainer, but an oppurtunity to provide youth with quality enrichment from not just one talented team of experts, but TWO!
The Edgerton has registration open for all their camps. Be sure to check out the ones we have partnered on and all the others! They are offering over 40 camps this summer! Below you will find the descriptions of our partnership camps. You can click on the button to take you to registration!
Plant Party
June 6-10 from 9 a.m.-Noon.
Get ready to get down and dirty with soil, flowers, succulents and so much more.  Campers will learn all about the earth's soil, water cycle, and all kinds of plants leaving the week with their own flower arrangements, succulent garden, and much more.  We must warn you, campers will leave the week with not just one, but two green thumbs!
Ad+VENTURE
June 14-19 from 9 a.m.-Noon
This camp is for our Mad Scientists in Training to discover their inner entrepreneur! Think Youth Business School meets Shark Tank! Our Mad Scientists in Training will immerse themselves in an entrepreneurial experience which includes research, pitching, production, marketing, packaging and so much more. Attendees will also have the opportunity to pitch their own product for a chance to produce it and sell it at the Aurora Farmers Market! Come up with a super duper idea and one of our local businesses might just bring it to market with you!
Rodeo Camp
July 18-22 from 9 a.m.-Noon
Howdy Partner!  Have you ever wanted to be a cowboy or cowgirl? This summer you can!  Grab your chaps and mosey down to The Leadership Center to learn all about rodeo: how to lasso, ride bulls, goats and so much more!  Practice your "yee Haw's" and we will teach you the rest!  Camp includes a real life campfire meal on the last day – yep folds we're serving wienies over an open flame!  Parents welcome!
Ag-What?
July 18-22 from 1-4 p.m.
Cows, pigs, chickens, and hamsters, all part of Nebraska agriculture. Wait, wait, wait…hamsters? Yes you heard that right. Nebraska's animal agriculture covers everything from large fluffy cows to teeny tiny pets. Campers will learn all about this state's largest industry and may even get to cozy up to some furry friends. When the week is over our farmers and agriculturists will know the ins and outs of your local grocery store's animal products and can even teach you a thing or two about making some yummy products at home!
Step-Up
 July 25-29 from 9 a.m.-Noon
"They're not just kids, but future leaders."  The Edgerton Explorit Center and the Leadership Center recognize that leaders are found in all stages of life, so why not start off young?  Mad Scientist in Training will learn all about leadership style, their personalities, strengths, and to utilize them in group settings.  After this camp, you will be ready to step up and lead.  Don't worry if you attend last year, our curriculum is all new!