Aurora National Honor Society Partnership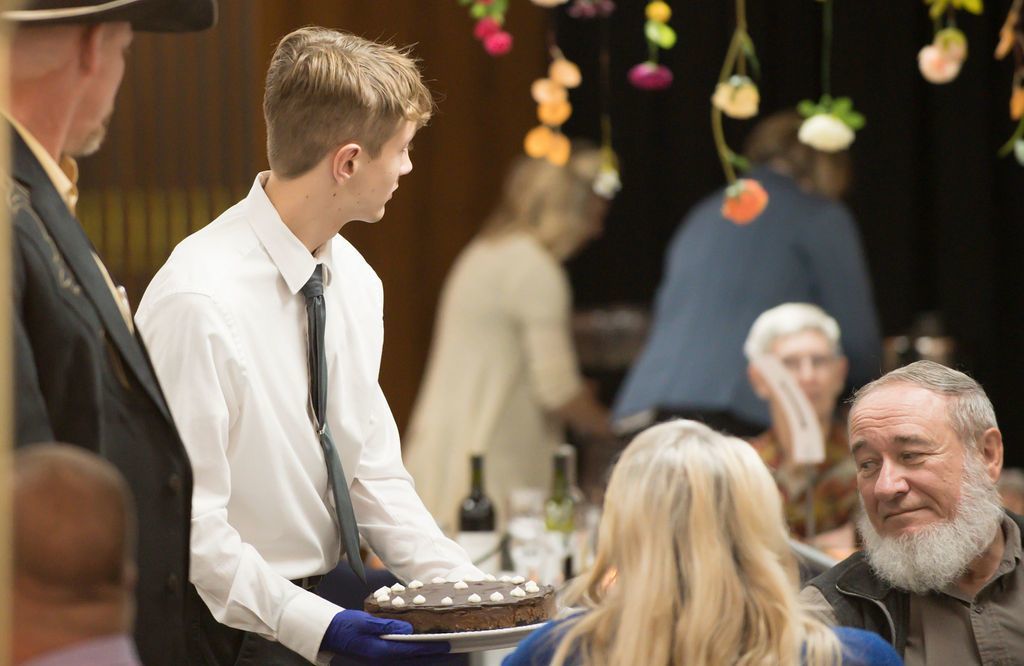 We have been blessed to have several high school volunteers work as servers, set-up crew and child care during our Annual Harvest Gala. In the beginning, we had members of the Hampton FFA. However as the event has grown immensly in both attendance and need, we have partnered with the Aurora National Honor Society. 
For the last five years, we have had anywhere from 25 to nearly 50 high school volunteers working on all aspects of our Harvest Gala. They have helped construct decorations, put together favors, set tables and serve the meal. They have become an entertaining part of our Dessert & Live Auctions. They have also been the reason we have been able to add child care to our event. 
In trade for their work, they earn 5 to 10 hours of volunteerism. They also get to enjoy a delicious meal, dancing to the band, and the knowlege that the work they do with us makes a very large impact on both the event and the work we do.
We are so grateful for these amazing students. They have become a cornerstone of our Harvest Gala.