TLC House Concert featuring Andy Sydow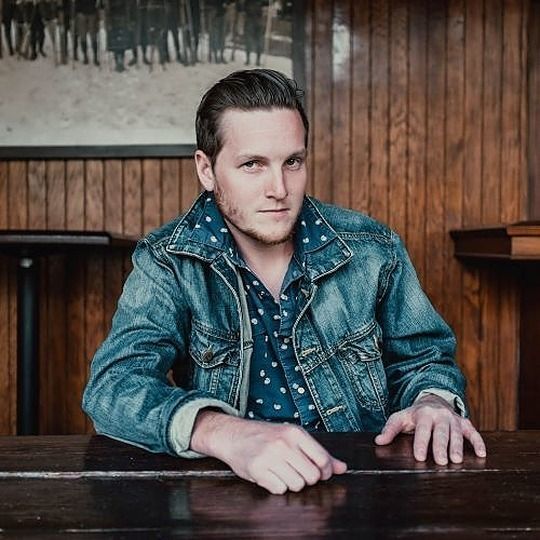 In partnership with BeNt Shadows House Conterts & Cindy McClellan, we are hosting a house concert at The Leadership Center featuring the ever talented Andy Sydow.
A meal will be served from 6:30-7:30 p.m. and the house concert will take place from 7:30-9:30 p.m. Everything will take place in the Wedeking room, fire side. We will offer spaced out seating, both soft seating as well as tables & chairs. As with Cindy's House Concerts, it is BYOB if you'd like and a suggested free will offering of $20.00. All funds collected at the door, will go to the artist.
Starting at 6/6:30-ish, we'll be offering homemade soup buffet. Our TLC Team will be preparing a selection of homemade soups, including gluten-free and plant based. Meals will include the soup selection, dinner roll and a beverage for $10.00. So if you are so inclined, please come enjoy a meal along with the incredible music of Andy Sydow.
At the intermission, we'll offer a selection of tasty baked goods (including a few gluten free ones) and coffee or cider for all to enjoy.
Now more about Andy Sydow! Here is his bio:
Americana/folk singer-songwriter, Andy Sydow is a jack-of-all-trades. As an accomplished multi-instrumentalist who's lyrics paint a picture of poetic realism, the Colorado native tours constantly both solo and with a backing band. Throughout the course of a show he's known to croon an audience with acoustic guitar ballads, sing a few numbers on his lap steel, and even sit down at the keys to show off his surprising boogie-woogie piano chops.
Recently, Andy has had the chance to open for acts such as Chuck Prophet, Brett Dennen, and Anders Osborne. He was also named a finalist in the 2021 International Songwriting Competition, the 2021 Kerrville Grassy Hill New Folk Songwriting Competition, and the Fall 2020 Durango Songwriters Expo Song Competition.
Though still clinging on to his 20s (barely), Sydow has toured internationally, composed and arranged music for big bands and orchestras, and received accolades from LA Music Critic and No Depression. On top of that, 2021 will see the release of a dozen or so tracks Sydow produced for other artists, including Lauren Frihauf and Payge Turner (The Voice, Season 19).
When he's not touring, writing, or recording, Sydow spends time talking to other creatives and music industry professionals on his podcast, Middle Class Rock Star. The hour"ish" long weekly program comes out every Thursday on all streaming platforms, as well as 26 FM stations around Colorado (via Chris K's Colorado Playlist). MCRS has played host to the likes of: Mickey Raphael (harmonica, Willie Nelson), Andy Frasco, Dango Rose (Elephant Revival), Jeremy Lawton (Big Head Todd & The Monsters), Phil Cook, and Shanna In A Dress.
His newest EP, Time. Love. Everywhere. was released on April 9, 2021
Again, suggested donation at the door for Andy Sydow is $20.00. All funds collected will go to the artist.