TLC House Concert featuring Ryan Biter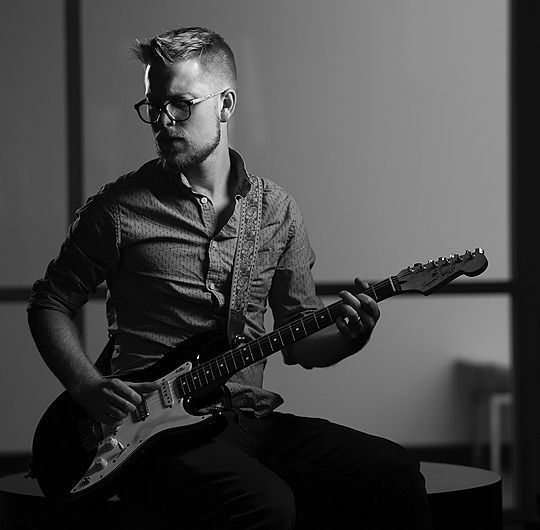 In partnership with BeNt Shadows House Conterts & Cindy McClellan, we are hosting a house concert at The Leadership Center featuring the ever talented Ryan Biter.
A meal will be served from 6:30-7:30 p.m. and the house concert will take place from 7:30-9:30 p.m. Everything will take place in the Lakeside room, fire side. We will offer spaced out seating, both soft seating as well as tables & chairs. As with Cindy's House Concerts, it is BYOB if you'd like and a suggested free will offering of $20.00. All funds collected at the door, will go to the artist.
Starting at 6/6:30-ish, we'll be offering homemade soup buffet. Our TLC Team will be preparing a selection of homemade soups, including gluten-free and plant based. Meals will include the soup selection, dinner roll and a beverage for $10.00. So if you are so inclined, please come enjoy a meal along with the beautiful musical stylings of Ryan Biter.
At the intermission, we'll offer a selection of tasty baked goods (including a few gluten free ones) and coffee or cider for all to enjoy.
Now more about Ryan Biter! Here is his bio:
Ryan Biter was raised and currently resides in Flagstaff, AZ at 7000ft.
His music echoes the expansive soul of The Southwest. The sound is equal parts rural Americana, spectacled college town hipster, mountain bluegrass, and new age funk beatbox drum circle. It feels like your favorite pair of jeans; utterly unique, yet enjoyably familiar.
Armed with expertly crafted songs, percussive guitar playing, and an affinity for beatboxing and loop pedals, Biter delivers a concert that is commanding yet intimate. Biter has a unique way of making a coffee shop feel like a concert hall and a club feel like an intimate house show.
Ryan Biter can be found sharing his music with audiences all around the Country.
His music has been featured on National and Internationally syndicated radio stations.
Ryan has shared the stage with the Nitty Gritty Dirt Band and is a featured performer at the 2019 Dripping Springs Songwriters Festival.
Again, suggested donation at the door for Ryan Biter is $20.00. All funds collected will go to the artist.