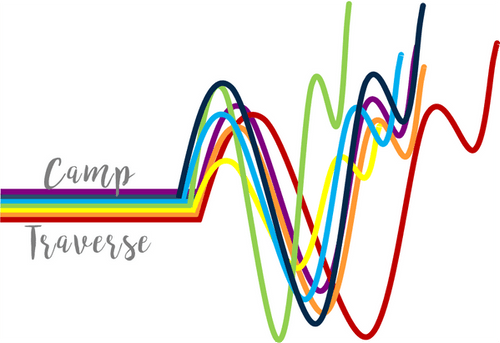 Through their weeklong Camp Traverse journey, campers will be provided with experiential learning opportunities that introduce them to several disciplines, topics and people…all while making memories, meeting new friends and of course, having fun.
Camp Traverse has been intentional by keeping things small and community based at it's core, limiting session attendance to 20 campers. This unique set-up allows campers to shine individually as well as work collaboratively, freely and safely in small groups and as a community.
Campers will gather together for all meals, coffee shop & care, bonfires and other designated activities such as movie night, star gazing and more.
Camp Traverse is for girls in grades 7 to 12.
Camp check-in begins at 9:00 a.m. on Monday morning at The Leadership Center.
Camp will begin at 10:30 a.m.
Camp concludes on Friday at 3 p.m
2022 Camp Traverse is July 25-29, 2022.
**Online Registration CLOSES July 15, 2022 at 9 a.m. If you'd like to register for this camp after this time, please call 402-694-3934 to see if there is space. Thank you.**