TLC House Concert featuring The Wildwoods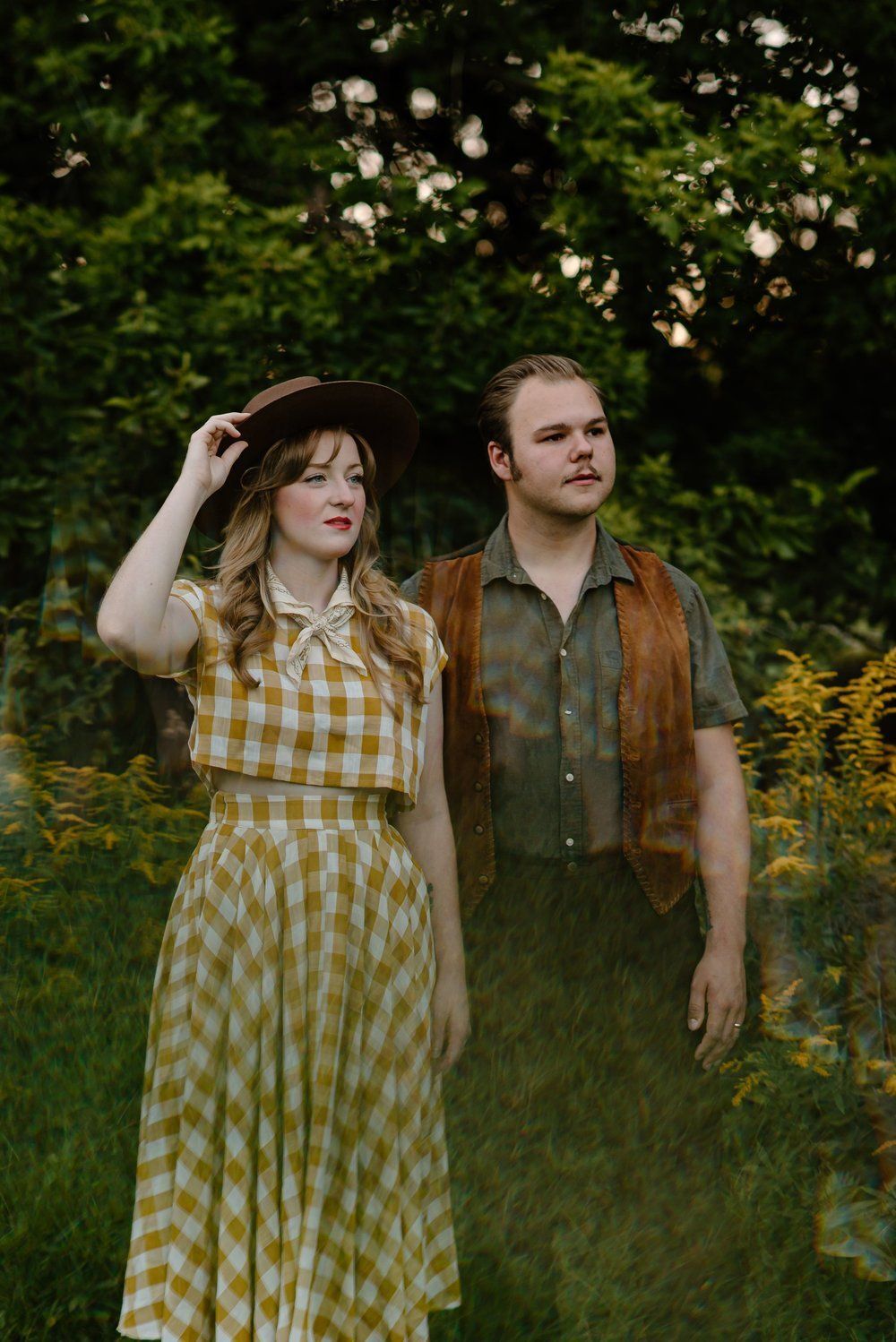 In partnership with BeNt Shadows House Conterts & Cindy McClellan, we are hosting a house concert at The Leadership Center featuring the ever talented The Wildwoods.
A meal will be served from 6:30-7:30 p.m. and the house concert will take place from 7:30-9:30 p.m. Everything will take place in the Lakeside room, fire side. We will offer spaced out seating, both soft seating as well as tables & chairs. As with Cindy's House Concerts, it is BYOB if you'd like and a suggested donation of $20.00 p/p. All funds collected at the door, will go to the artist.
Starting at 6/6:30-ish, we'll be offering homemade dinner prepared by The Leadership Center team of $10. The menu will be released closer to the date but we'll make sure that there is something for those who eat meat and those who don't! You will also get a beverages. So if you are so inclined, please come enjoy a meal along with the beautiful musical stylings of The Wildwoods.
At the intermission, we'll offer a selection of tasty baked goods (including a few gluten free ones) and coffee for all to enjoy. If the weather allows, we'll be out on the patio!
Now more about The Wildwoods: Here is their bio:
The Wildwoods are an enchanting Folk/Americana duo based in Lincoln, Nebraska, whose flowing songwriting tandem has been praised by Paste Magazine as "focused and charmingly human". The Wildwoods' delicate melodies and descriptive lyrics come from nature, love, experiences from the road, and growing up in Nebraska.
The Wildwoods consist of husband and wife duo, Noah and Chloe Gose, who share a wide range of influences from the styles of Watchhouse, The Decemberists, Gillian Welch & David Rawlings, Joni Mitchell, and Gregory Alan Isakov. The duo formed in Lincoln, Nebraska in 2012 when they were each just 14 years old. After meeting in middle school, Chloe and Noah began writing and performing together and quickly gained popularity in their local music scene. Fast forward to today, and the now married couple can be found consistently performing all across the country. The group has supported touring acts such as Elephant Revival, The Hunts, The Accidentals, The Way Down Wanderers, and Jamie Wyatt. Along with performing several Sofar concerts in cities such as London, Brooklyn, and St. Louis, as well as a European tour in 2019, the pair has also performed at several festivals including: Summerfest, The Nebraska Folk and Roots Festival, Wakarusa, and the Flatwater Music Festival. In 2016, 2017, 2018, and 2021 The Wildwoods were nominated by the Omaha Arts and Entertainment Awards as a top Americana/Folk artist in Nebraska. In 2022 they were named "Best Band" by the Lincoln Journal Star's 'Lincoln's Choice Awards'.
Again, suggested donation at the door for The Wildwoods is $20.00. All funds collected will go to the artist.