TLC House Concert featuring Brian Sutherland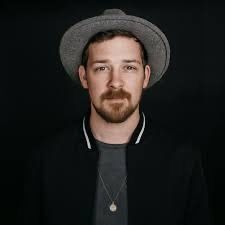 In partnership with BeNt Shadows House Conterts & Cindy McClellan, we are hosting a house concert at The Leadership Center featuring the incredibly talented Brian Sutherland.
A meal will be served from 6:30-7:30 p.m. and the house concert will take place from 7:30-9:30 p.m. Everything will take place in the Lakeside room, fire side. We will offer spaced out seating, both soft seating as well as tables & chairs. As with Cindy's House Concerts, it is BYOB if you'd like and a suggested donation of $20.00 p/p. All funds collected at the door, will go to the artist.
The menu and price will be published no later than 1 week before the event. We always try to have gluten-free and plant-based options available.
At the intermission, we'll offer a selection of tasty baked goods (including a few gluten free ones) and coffee for all to enjoy. If the weather allows, we'll be out on the patio!
Now more about Brian Sutherland. Here is his bio:
Brian Sutherland is an acoustic songwriter living in Nashville, TN. His brand of Americana has a certain pop and jazz influence that makes his music both timeless and relevant. He writes about love, loss, victories and defeats, and how leaning into your heart is always the best way forward.
Sutherland honed his craft on the Gulf Coast shores of Southwest Florida, entertaining tourists and telling stories. A veteran of the songwriting festival circuit, he's been selected to perform at the Island Hopper Songwriting Festival, Key West Songwriters Festival, Dripping Springs Songwriters Festival, String Break Music Festival, West Michigan Songwriters Festival, Riverhawk Music Festival and the Druid City Songwriters Festival.
Brian's 2020 LP, "Sounds Like Love" was released in early 2020 and is available to stream now on Spotify & Apple Music, physical copies are available through his online Bandcamp store. He's also been releasing duets of popular cover songs w/ Jenn Bostic. Their "Cover To Cover" series releases a new song monthly along with a video.
Again, suggested donation at the door for Brian Sutherland is $20.00. All funds collected will go to the artist.