TLC House Concert featuring Jeremy Facknitz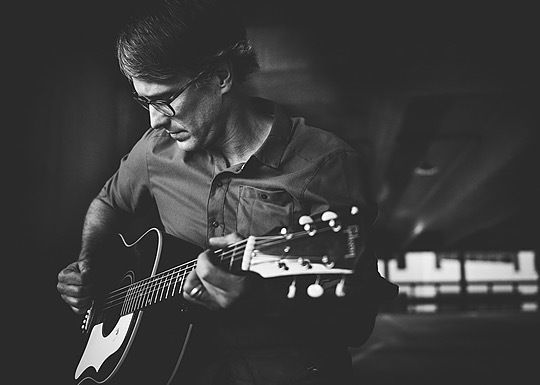 In partnership with BeNt Shadows House Conterts & Cindy McClellan, we are hosting a house concert at The Leadership Center featuring the ever talented Jeremy Facknitz.
A meal will be served from 6:30-7:30 p.m. and the house concert will take place from 7:30-9:30 p.m. If the weather is agreeable, everything will take place on our patio. You're welcome to bring a blanket or sack chair if you'd like. If the weather is being tempermental, we will take everything into the Lakeside room, fire side. We will offer spaced out seating, both soft seating as well as tables & chairs. As with Cindy's House Concerts, it is BYOB if you'd like and a suggested donation of $20.00. All funds collected at the door, will go to the artist.
The menu and price will be published no later than 1 week before the event. We always try to have gluten-free and plant-based options available.
At the intermission, we'll offer a selection of tasty baked goods (including a few gluten free ones) and coffee or tea for all to enjoy.
Now more about Jeremy Facknitz! Here is his bio: Finalist for the 2020 and 2022 Grassy Hill Kerrville New Folk Songwriting Competitions at Kerrville Folk Festival. Awarded semi-finalist distinction at SongOfTheYear.com, 2020 A.C. category ("Ballet of an Unhatched Chick"). Runner-up in the Renaissance Artists and Writers Association 2020 Songs For Social Change Competition ("Land Fills").
"Jeremy's latest record (From Those Sweet Ashes) gets right to the point... great lyrics, great melody, and fascinating production that demands your attention. A lot of heart, mind, and skill went into this." - Fran Snyder, Listening Room Network
"The next instantiation of Nick Lowe and other power-pop barons already exists, and this (From Those Sweet Ashes) is his defining work to date." - Loring Wirbel, CSindy
Jeremy Facknitz has been entertaining audiences with his lovingly crafted music and high-energy performances for over 20 years. Since the 2002 break-up of his Detroit-based band "The Ottomans" (2001 Detroit Music Award Winner, Best New Alternative Band), Jeremy has performed primarily as a solo act, sharing through an often quirky fusion of folk-rock and jazz his intimate stories of life, love, and self-discovery.
But from 2003 to 2017 those stories, for the most part, fell on deaf ears. Facknitz carved out a living performing at bars, coffeeshops, and corporate events while teaching lessons on the side. "I was happy to be making a living performing music, but my original music wasn't being heard, and as the years passed I found myself more and more frustrated playing to little more than the din of drunken conversation." Things came to a head on July 17th, 2017 when Jeremy was diagnosed with viral meningitis. "I came face to face with my mortality, and I realized it was time for a change. I quit the bars and spent the next year making the leap to house concerts, touring, and performing solely for listening audiences."
The leap has paid off. His latest album "From Those Sweet Ashes", released in 2020, has earned awards and critical acclaim. He continues to book shows in the United States, Canada and the U.K., performing primarily at festivals, listening venues and house concerts.
Again, suggested donation at the door for Jeremy Facknitz. is $20.00. All funds collected will go to the artist.