Creative Greeting Cards Part 2: A Mixed-Media Workshop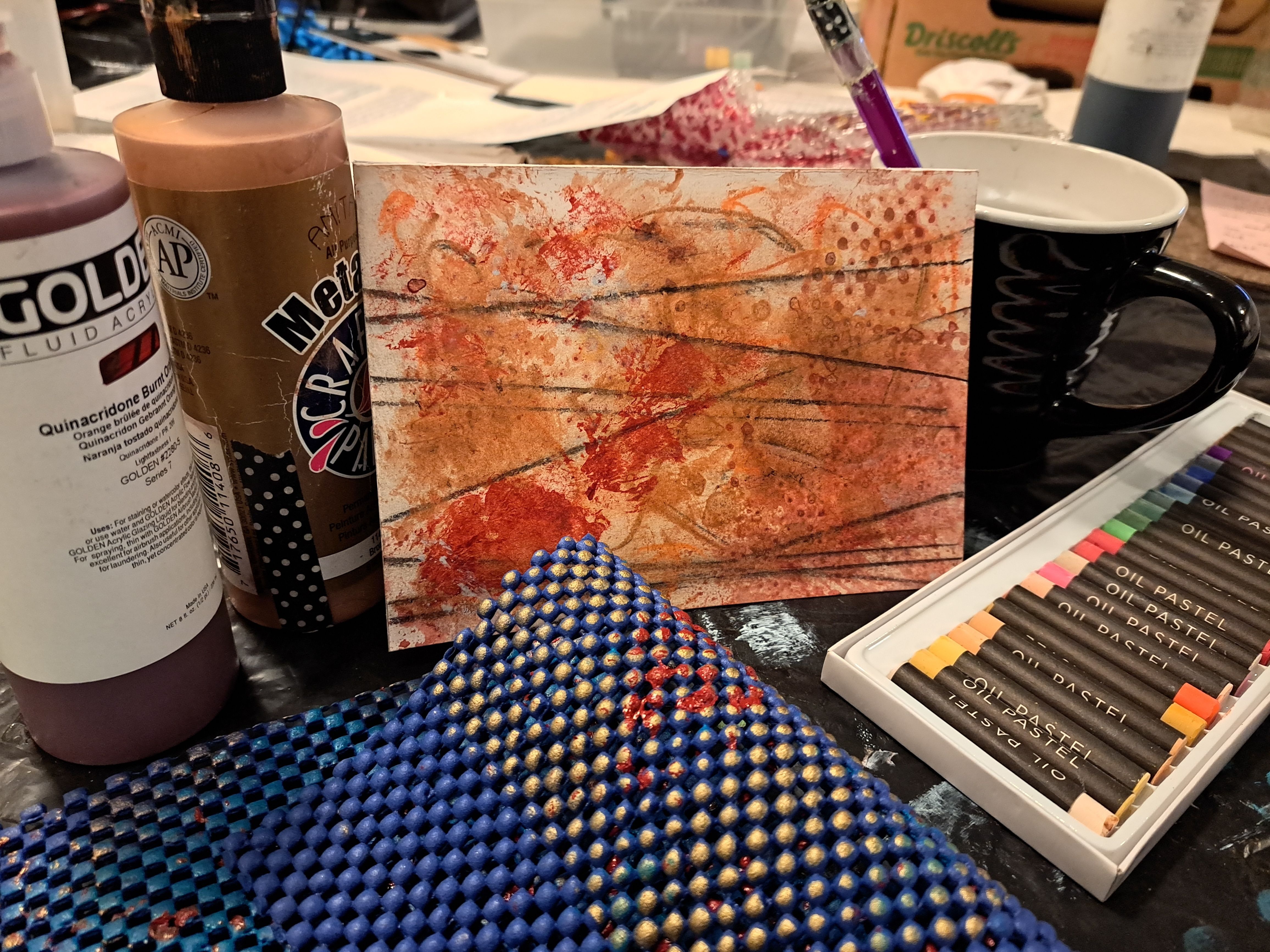 Presenting Creative Greeting Cards Part 2: A Mixed-Media Workshop, with instructor Cindy McClellan!
If you missed this workshop the first time, no worries! Welcome to Part 2. Ready to add a personal touch to your heartfelt messages? Join us for a fun and inspiring workshop that will take your greeting card game to the next level!
Workshop Overview:
In our "Creative Greeting Cards: A Mixed-Media Workshop," you will design and craft unique, one-of-a-kind greeting cards that will leave a lasting impression. Whether it's a birthday, anniversary, or just a note to say "hello," our workshop will empower you to express your creativity through mixed media art.
What You'll Learn:
1. Mixed Media Techniques: Explore the exciting world of mixed media as you learn how to combine various artistic mediums, including watercolors, acrylics, collage, and more. Discover the magic of layering and blending to create captivating backgrounds and focal points.
2. Design Principles: Dive into the fundamentals of design, including color theory, composition, and balance, to ensure your cards are not only visually appealing but also emotionally impactful.
3. Embellishments and Textures: Experiment with different textures and embellishments such as stencils, washi tape, bling and decorative papers to add depth and dimension to your cards.
4. Personalization: Unleash your creativity as you customize each card to suit the occasion and recipient. Whether it's a whimsical design or an elegant motif, you'll learn to tailor your creations with a personal touch.
5. Tips and Tricks: Benefit from expert guidance and tips on choosing the materials, tools, and techniques for your card-making projects.
Who Can Attend:
This workshop is open to all skill levels, from beginners to experienced artists. Whether you're a seasoned crafter or someone looking to explore your artistic side for the first time, our mixed-media greeting card workshop is designed to be inclusive and inspiring.
What's Included:
• All necessary art supplies and materials will be provided, including blank cards, paints, brushes, paper, and embellishments.
• Expert instruction and hands-on guidance throughout the workshop.
• A supportive and creative environment where you can connect with fellow art enthusiasts.
Takeaway:
At the end of this workshop, you'll leave with a collection of beautifully handcrafted greeting cards that reflect your unique style and creativity. You'll also take home a newfound knowledge and skills that you can continue to apply to your future artistic endeavors.
Join us for an afternoon of artistic expression, creativity, and the joy of making heartfelt connections through handmade greeting cards. Reserve your spot today and let your creativity flourish!
Note: Limited spots are available, so early registration is recommended.