TLC House Concert featuring Sam Robbins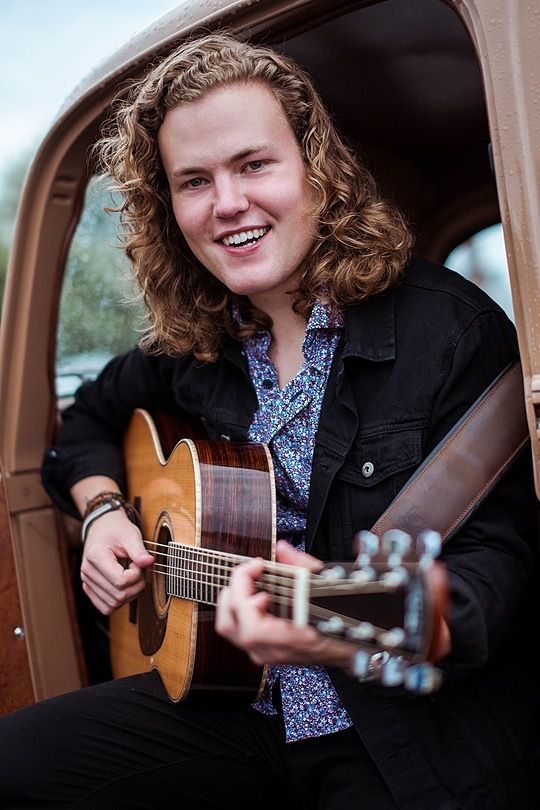 In partnership with BeNt Shadows House Conterts & Cindy McClellan, we are hosting a house concert at The Leadership Center featuring the ever talented Sam Robbins.
A meal will be served from 6:30-7:30 p.m. and the house concert will take place from 7:30-9:30 p.m. Everything will take place in the Lakeside room, fire side. We will offer spaced out seating, both soft seating as well as tables & chairs. As with Cindy's House Concerts, it is BYOB if you'd like and a suggested donation of $20.00 p/p. All funds collected at the door, will go to the artist.
Starting at 6/6:30-ish, we'll be offering homemade dinner prepared by The Leadership Center team of $10. We are having a baked potato bar. We'll have both baked potatoes & sweet potatoes and all kinds of toppings for meat & plant eaters...along with gluten free! You will also get a beverages. So if you are so inclined, please come enjoy a meal along with the beautiful musical stylings of Sam Robbins.
At the intermission, we'll offer a selection of tasty baked goods (including a few gluten free ones) and coffee for all to enjoy. If the weather allows, we'll be out on the patio!
Now more about Sam Robbins. Here is his bio:
Sam Robbins describes himself as an "old soul singer songwriter." A Nashville based musician whose music evokes classic 70's singer songwriters like James Taylor and Neil Young, Sam adds a modern, upbeat edge to the storyteller troubadour persona. An avid performer, he has gained recognition from extensive touring and as one of the six 2021 winners in the Kerrville Folk Festival New Folk competition, one of the largest and most prestigious songwriting competitions in the country.
Sam released his debut album, Finally Feeling Young, on May 14th, 2021. The album is reminiscent of his 70's singer-songwriter heroes, with a modern perspective. On the heels of the award winning opening single, 'Remind Me", Finally Feeling Young has already garnered radio airplay and critical acclaim. Two album tracks, Remind Me and Saying Amen, won him a place as one of the six Kerrville Folk Festival New Folk winners. Americana Highways writes: "He writes of subjects that others don't explore. Saying Amen has Robbins touching that special place Leonard Cohen went. This is brilliance." Fateau Records in the UK writes "One of the most promising new songwriters of his generation".
A multi-instrumentalist from a young age, Sam began learning drums and piano, falling in love with guitar at age 13. He then started writing original music, recording his first CD during his sophomore year of high school, while playing open mics in his hometown of Portsmouth, NH.
Over his career, Sam has performed countless shows across the country, in theaters, house concerts, biker bars, weddings, proposals, frat parties, and everything in between. Sam is able to tour full time, and feels at home in both intimate listening rooms and larger venues. Wherever he is performing, Sam builds an intimate, easy connection with the listener, naturally creating a feeling of closeness throughout the performance.
Since moving to Nashville in September 2019 following his graduation from Berklee College of Music, Sam has made a splash in music city - performing at the Bluebird Cafe within a month of moving, and sitting in again at the legendary venue with Liz Longley in February. Sam was the audience winner of the "Nashville Rising Song" qualifier event in September, and won the Eddie's Attic Songwriter's shootout competition in Atlanta in early March 2020.
In 2018, Sam was able to audition on NBC's The Voice for Adam Levine, Kelly Clarkson, Blake Shelton and Jennifer Hudson. He was the season's "Young James Taylor" and he was the first artist to ever perform a Jim Croce song on the show.
Sam considers himself a student of songwriting, constantly searching and learning about why songs have the impact they do. A 2019 graduate of Berklee College of Music's songwriting department, he has hosted many songwriting workshops and masterclasses, including at the Harvard Music Department and the Boys & Girls Club of Boston. In his performances and workshops, Sam explores the magic behind the craft of songwriting, and tries to help others express themselves through the unique and powerful medium of songwriting.
Sam's debut album Finally Feeling Young is out on May 14th, 2021.
Again, suggested donation at the door for Sam Robbins. is $20.00. All funds collected will go to the artist.