Our Mission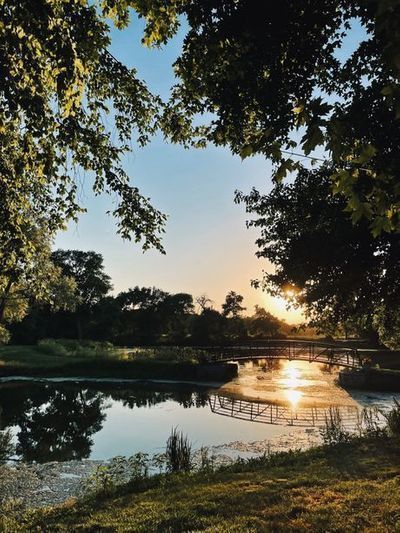 At The Leadership Center we serve our clients as a premier conference and retreat center by providing quality leadership programs, exceptional customer service and rewarding  experiences while fostering partnerships, resources and fiscal responsibility.
The Leadership Center has been meeting the needs of and exceeding their clients' expectations for over 50 years. Owned and operated by the Nebraska Vocational Agricultural Foundation, The Leadership Center is used extensively by the Nebraska FFA for leadership training including their COLT conferences. When not in use by the FFA, the Leadership Center is the perfect setting for your family reunions, business meetings, conferences, banquets, seminars, swim parties and retreats. It is also a beautiful backdrop your wedding & reception. Our facility boasts a variety of meeting rooms, bunk-style dormitories, motel-style lodging as well as a swimming pool, gym and numerous other recreational activities not to mention a talented kitchen staff that prepares delicious home-cooked meals.
The Leadership Center allows groups to take a break from the world around them and retreat. Our picturesque and spacious grounds provides the perfect setting to play volleyball, softball, horseshoes or even to do a little catch and release fishing or paddle boating. There are even beautiful walking paths that lead to many of Aurora's gorgeous parks.
So whether you come for a day meeting, spend a weekend with your family here or spend the evening poolside, The Leadership Center is here to serve you!
For more information and pricing, please contact our business office at 402.694.3934.
The Leadership Center and its staff look forward to helping you create moments that matter!
Tour the Center:
History

1968   Twenty-seven acres, a swimming pool and a roller skating rink, which was built about 1928, were purchased for the leadership training of the FFA and named The Nebraska Youth Leadership Development Center. Articles of Incorporation were signed by Irv Wedeking, Dr. Ted Ward and Norval McCaslin.
1971    First FFA camp held. Slept in Army tents.
1972   Two cabins were roughed in. Money was provided by Rural Rehabilitation Funds and administered by the Nebraska Department of Agriculture.
1973    The third cabin was built and bunk beds were bought with help from Ak-Sar- Ben.
1974    The Board hired Cliff Jensen as the full-time executive director.
1975    The roller skating rink, known as "Old White", was remodeled. It was used as classrooms, auditorium and canteen.
1977    The house for the resident executive director was completed.
1978    A new swimming pool was completed with funds from the Rural Rehabilitation Funds, which were administered by the Nebraska Department of Agriculture.
1979    Mather Dining Hall was built with one-half of the funds from the Myrl and Bessie Mather Foundation. Dedication was held October 21.
1980    The night of the Grand Island tornadoes, we received seven and one-half inches of rain. Two of the basement walls washed in on "Old White". It was condemned by the Fire Marshall and dismantled. The Wedeking Room was completed and dedicated August 5.
1982    Nebraska Hall was built to replace "Old White". This consists of five classrooms and a large auditorium which serves as a recreational area as well. This was built with funds from many individuals, the Nebraska Bankers Association and a low developed with the N.R.D providing the engineering and overseeing of the project. The pond was stocked with fish in August.
1990    With the help of a grant from the Frank and Alice Farr Foundation, the driveway, parking lot and service roads were paved with asphalt. Nebraska Hall was renamed in honor of Dr. Allen Blezek and dedicated October 7.
1991    Our name was changed to "The Leadership Center".
1994    Ak-Sar- Ben Lakeside, additional meeting room space with a capacity of 400 people, along the west side of Ak-Sar- Ben Square was completed. Dedicated April 19.
1995    42 X 60 Morton Building put up for equipment. The conference room was remodeled into the board room.
1995    The conference room was remodeled into the board room.
1997    The board room was dedicated in honor of Cliff Jensen on October 5.
2003    Mather Hall expansion and remodeling.
2004    Ted Ward Lodge a thirty-two room motel was built.
2009    The board hired Maile Ilac Boeder as The Leadership Center's third Executive Director .
2009    Nebraska FFA Alumni Association raises funds with their "Raise the Roof" drive and re-roofed all three cabins.
2010    Through the Picnic Table Drive, over 50 Nebraska FFA Chapters donated and collaborated to purchase, assemble, stain and deliver 41 picnic tables for guests to enjoy.
2011    As a part of Project Paddle Boat, 25 Nebraska FFA Chapters donate funds to purchase 2 new paddle boats for guests to use.
2011    New internship program at The Leadership Center is introduced for colleges students and first intern is hired.
2011    The Leadership Center adds additional insurance and begins hiring employees as young as 16 years of age.
2012    NVAF Board leases 3 acres of land to the Aurora Cooperative to build their corporate headquarters on.
2012    NVAF Board moves to begin allowing weddings and receptions to be hosted on property.
2013    Kiewit Lodge & Wedeking were remodeled including new paint and updated heating/cooling units. The cabin area was designated the Nebraska FFA Alumni Cabin Row.
2014    The Aurora Cooperative Headquarters were completed and open to public.
2015    The Leadership Center begins offering programs through their Disciplines 4 Leadership Communities (D4LC) Programs.
2016   USDA Rural Development announces a $1,255,000 loan to the Nebraska Vocational Agricultural Center in Aurora, Nebraska. The funds will help with needed improvements at the Center and to refinance debt.
2017    The Leadership Center kitchen begins offering offsite catering.
2018    The Leadership Center begins a revamped wedding and special events program including full event coordination on and off site.
2018    The Leadership Center becomes a Summer Food Service Program through USDA Rural Development and NDE  and begins offering frees lunch and enrichment programs to local youth, 18, and younger.
2018    Completes USDA Rural Development $1,255,000 remodel. Remodel includes:
A new membrane roof over gym, pool and Lakeside.
New carpet throughout Lakeside, Conference Room and hallways to gym.
New sidewalk poured along and portions repaired.
New HVAC units on top of gym.
A tilting skillet and range purchased, refurbished and installed in kitchen.
Kitchen Phase 1: cement pad poured, new walk-in fridge installed, new ovens installed and existing walk-in fridge/freezer converted back into a walk-in freezer.
Kitchen Phase 2: Four new HVAC unites installed as well as new duct work and venting, new hood system and fire suppression installed. New LED lights and ceiling grid and installed.
Kitchen Phase 3: New stainless steel cabinetry and counters installed.
Kitchen Phase 4: New roof and gutters installed.
Kitchen Phase 5: New grilling pad, trash pad and back parking lot poured.
2018    The Leadership Center is recognized by USDA for its service to the community with Summer Food Program.
2018    The Leadership Center's Executive Director, Maile Ilac Boeder, IOM is recognized with the Strong Community Leaders Award from the United States Department of Agriculture. She believes it belongs to her team, her board and all the supporters of the work The Leadership Center does.
2018    The Leadership Center celebrates 50 years in business, serving clients from every county in Nebraska, every state in the US and over 25 countries to date.
2019    Introduced a new outdoor event space which includes a patio, lighting and area for food prep and serving.
2019   Updates Cabins and North Teeline.
2019   With a gift from Hamilton Telecommunications, a new heating element, lights and edging are installed in the dry sauna. It was re-opened for guests to enjoy.
2020    The world comes to a halt due to the Covid-19 Pandemic. While the calendar of The Leadership Center is nearly empty and the entire staff as been either laid off or furloughed, essential medical staff is housed in Ted Ward Lodge while they serve the community and local areas. The Leadership Center also serves a record 2,256 free lunches in 9-weeks during their Summer Food Service Program. The program is funded mainly by the Hamilton Community Foundation.
2021   The fenced in area on the south end of the main building is redone into a patio.