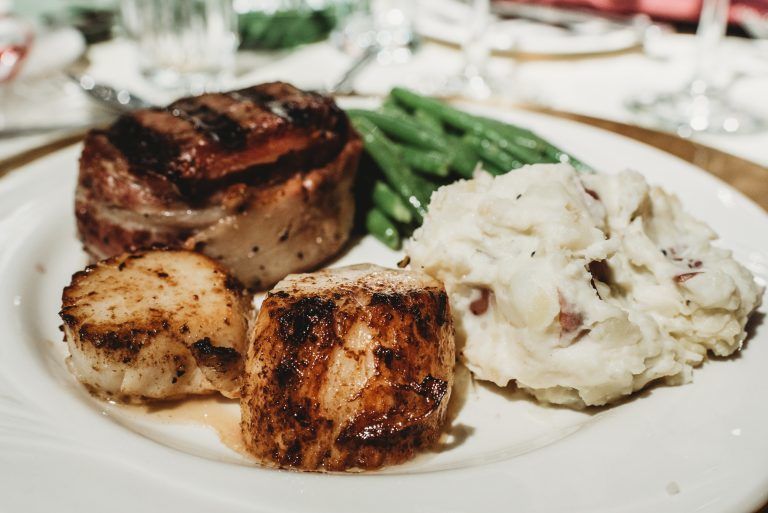 Catering
Whether your event is for 10 or 500 guests, we have experience in preparing breakfast, luncheons, dinners, formal receptions, weddings, and social events.  We are pleased to take care of all your formal and informal dining needs.
Our kitchen is a licensed kitchen for both food production and catering off grounds.
We have a full service kitchen to meet the dietary needs of your group.
Please take a look at our Refreshments Menu located at the bottom of the page.  Our Breakfast, Lunch, and Dinner menus are available upon request.
You'll notice our pricing is very reasonable and does not include gratuity or added administrative costs except on special events and weddings.
If you have any questions about food or dietary issues please Ask Our Chef! He is more than happy to answer your questions, but he won't be able to answer any questions regarding pricing, for those please contact the office at 402.694.3934. We will be happy to assist.
*our menus are just the beginning of what we can do. Do not hesitate to inquire about special requests.
Clientele Comments
"Food was wonderful — light, healthy, and filling!"
"The food was EXCELLENT! The best I have ever had in the 20+ years of coming here."
"My 'big eaters' never said they were still hungry."
"A+++ on Food Quality!"
"Thank you for cooking for my needs as a diabetic. Much appreciated!"