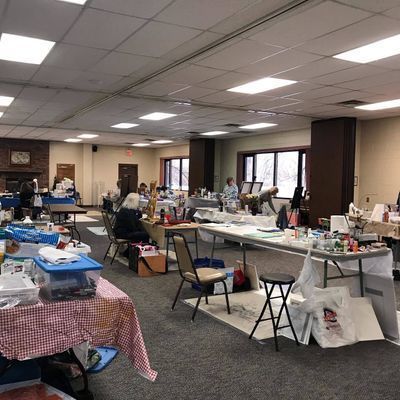 Art Workshops
The Leadership Center has had along and beautiful relationship with artists over our 54-year history. Playing host to art runaways to workshops, conferences and more. We've hosted painters, crafters, quilters, writers, singers, and story tellers…just to mention a few. As an educational non-profit with a beautiful property, meetings spaces, lodging, and food service, presenting events in these areas seem like a natural transition.
In the fall of 2023, we will host our 3rd art event, The T.L.C. Fall Art Workshop. During this event, we'll offer classes in four disciplines taught by nationally known instructors as well as independent study. For more on this, click here.
In February 2023, we will host our Annual Art Run Away. One week of art and community. Come for a day or come for the whole time, we promise to have studio space for you to come and art it up. Click here for more information.
Lastly look for a Plein Art in the Plains event in the October 2023. We are working very hard to put this together. We are also working on producing a music writers retreat too! Check back regularily to see what new things we have to offer!