TLC House Concert featuring David G Smith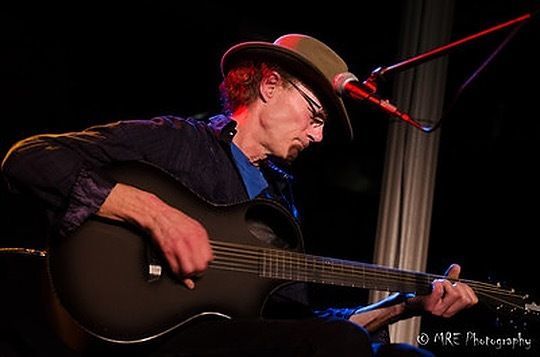 In partnership with BeNt Shadows House Conterts & Cindy McClellan, we are hosting a house concert at The Leadership Center featuring the ever talented David G Smith.
A meal will be served from 6:30-7:30 p.m. and the house concert will take place from 7:30-9:30 p.m. Everything will take place in the Lakeside room, fire side. We will offer spaced out seating, both soft seating as well as tables & chairs. As with Cindy's House Concerts, it is BYOB if you'd like and a suggested donation of $20.00 p/p. All funds collected at the door, will go to the artist.
Starting at 6/6:30-ish, we'll be offering homemade dinner prepared by The Leadership Center team of $10. The menu will announced closer to the date! You will also get a beverages. So if you are so inclined, please come enjoy a meal along with the beautiful musical stylings of David G Smith.
At the intermission, we'll offer a selection of tasty baked goods (including a few gluten free ones) and coffee for all to enjoy.
Now more about David G Smith. Here is his bio:
"David thrilled us with his tales of his life and songs. I recommend you book this gentle man into your home."
(B. Amidon)
"David is a poet/singer/songwriter that is one the best I have had in my Saltydog Concert Series." R. Malone
"David was a soulful and engaged performer!" B. Melendez
Note from David: The most important thing I want to relay is: I have worked both sides of the House Concert fence--as a host and as a performer. I know what it takes to have a successful event not just for the performer but for all involved. My music and persona are custom tailored for the more intimate setting a house concert offers. Where you come together and engage in a wonderful conversation of song, food, drink, and fellowship. Some of the best events I've played have had only 6-7 people in the audience where I played 4-5 songs and the rest of the time we talked, laughed and even cried a bit about this wonderful journey called life. At the point where the audience and performer connect, that's a good house concert cuz that's where the magic is.
David can be reached directly at davidgsmithmusic@yahoo.com or 615-483-1781.
David is an acoustic solo performer with a lyric intensive style featuring music and a voice that range from dirt funk to intimate. Think: James Taylor meets Townes Van Zandt. Highlights: 10 albums out. Featured in American Songwriter 2020. Two nationwide #1 singles on Roots Music Report's Alt Folk Chart including 2019's "Mi Familia". 2008 1st place International Song Competition w 'Made For You'. Performs regularly at Bluebird Cafe/Nashville. Songs on TNT, Travel Channel, Lifetime Network. "Doesn't Take Much Light" featured in Scouting Mag Blog & David performed it for 5000 Eagle Scouts in arena event at Michigan State U. Duet w Grammy nom, Mary Gauthier on his song "Shine". Keb Mo and AGT semi-finalist, Alicia Michilli also appear on his albums. Has shared the stage with Justin Townes Earle; Ramblin' Jack Elliot; Chuck Pyle; multiple WC Handy award winner, Rory Block; Bruce Robison + Kelly Willis, Buddy Mondlock. His last 3 albums have held the #1 spot on Roots Music's Alternative Folk and Iowa Top 50 Album charts. His most recent release "Who Cares" landed on WAMC Radio's Top 20 "Hudson River Sampler" for 2019. "Like Mary Gauthier & Sam Baker, Smith cuts through to find essential phrases & words to represent the ache of living". (Fervor Coule)
Again, suggested donation at the door for David G Smith is $20.00. All funds collected will go to the artist.