Maile's Book Club at Espressions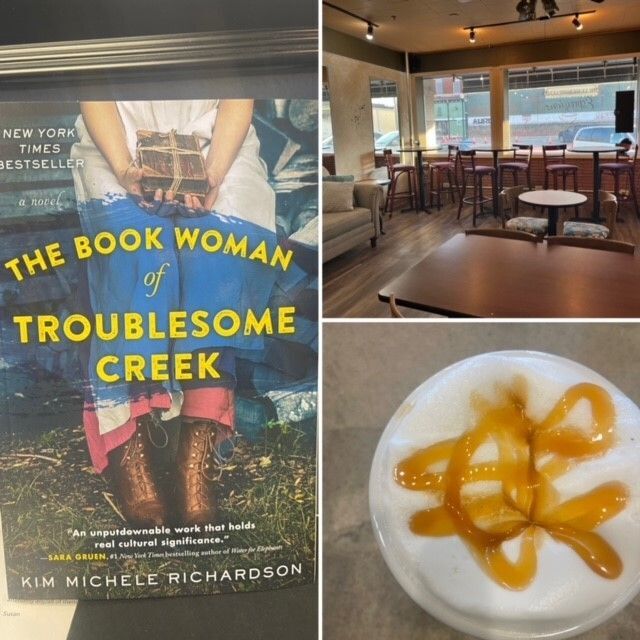 The Book Woman of Troublesome Creek
By Kim Michele Richardson
https://www.kimmichelerichardson.com/the-book-woman-of-troublesome-creek
Check out Kim's website and see what this novel is all about.
If you have met me before, it's hard to believe that I would be nervous to do most anything. The thing is, I don't join clubs...let alone LEAD them. Also, sharing a book feels weirdly personal. That all said, I am being brave and I am going to lead a book club.
As an avid reader, it was hard for me to pick just one book. How does one narrow that down? I like historical books, business books, biographies, historical fiction...and really anything I can learn from.
This is a long-winded way of telling you, I picked a book. It's "The Book Woman of Troublesome Creek" by Kim Michele Richardson. It's been suggested to me several time on Audible and by friends. I haven't yet read it so now seems as good as any.
I am actually excited to read this book because it is based during such a devastatingly interesting time in our history. I haven't read a lot of books that take place during this time in America.
This first morning we will meet to get to know each other just a little bit. We can discuss the best times or days to meet, as well as how many sessions we want to schedule to explore The Book Woman of Troublesome Creek.
I look forward to seeing you!
Maile
PS You can buy the book, download it on the your Kindle or other electronic book devise or listen to it.