TLC House Concert featuring Champagne Sunday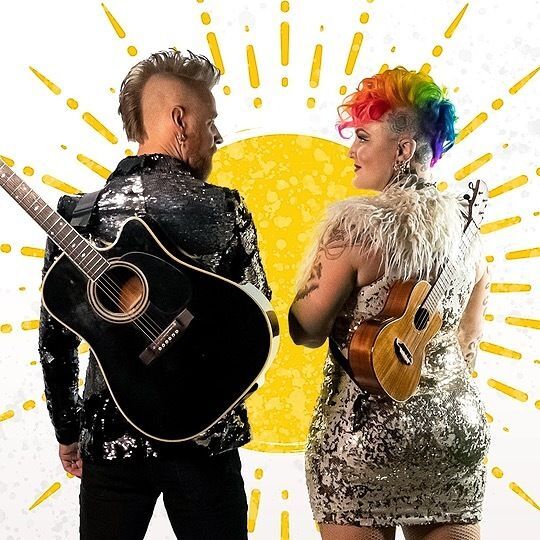 In partnership with BeNt Shadows House Concerts- Cindy McClellan, we are hosting a house concert at The Leadership Center featuring the ever talented Champagne Sunday.
A meal will be served from 6:30-7:30 p.m. and the house concert will take place from 7:30-9:30 p.m. Everything will take place in our Lakeside Room.
In the Lakeside room, fire side, we will offer spaced out seating, both soft seating as well as tables & chairs. As with Cindy's House Concerts, it is BYOB (so pack your cooler if you'd like) and a suggested donation of $20.00 p/p. All funds collected at the door, will go to the artist.
Starting at 6/6:30-ish, we'll be offering a self-serve slider bar buffet by The Leadership Center team for $10-$15. Menu will be shared the week fo the concert. So if you are so inclined, please come enjoy a meal along with the beautiful musical stylings of Champagne Sunday.
Now more about Champagne Sunday. Here is their bio:
Self-described as "glam folk", the artistic Tacoma husband and wife duo of Jessi and Jared Fredeen consistently push their music into some interesting new territories. Routinely playing a relentlessly packed schedule of shows, Champagne Sunday thrive in live settings, communing with crowds and often sharing stories that further illuminate their songs and performances. Whether in clubs, festival stages, or smaller venues, Champagne Sunday have the ability to lock in with their audiences and transport them somewhere special.
While a lot of acoustic acts tend to focus on the hardships that we face, Champagne Sunday flips that narrative playfully on its head with an emphasis on the joyful, upbeat and (dare we say) optimistic aspects of life. Even so, they accentuate their happiness and whimsy with shades of the more stark and melancholy, which makes for an emotional rollercoaster of a show.
They're lovable. They're fun. They're edgy. They're unique. They're not to be missed.
Again, suggested donation at the door for Champagne Sunday is $20.00. All funds collected will go to the artist.