TLC House Concert featuring Karyn Ann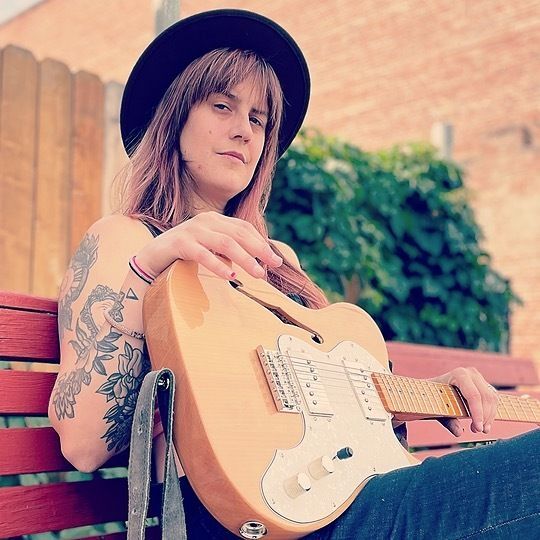 In partnership with BeNt Shadows House Conterts & Cindy McClellan, we are hosting a house concert at The Leadership Center featuring the incredible melodies of Karyn Ann.
A meal will be served from 6:30-7:30 p.m. and the house concert will take place from 7:30-9:30 p.m. Everything will take place in the Lakeside room, fire side. We will offer spaced out seating, both soft seating as well as tables & chairs. As with Cindy's House Concerts, it is BYOB if you'd like and a suggested donation of $20.00. All funds collected at the door, will go to the artist.
The menu and price will be published no later than 1 week before the event. We always try to have gluten-free and plant-based options available.
At the intermission, we'll offer a selection of tasty baked goods (including a few gluten free ones) and coffee or tea for all to enjoy.
Now more about Karyn Ann. Here is their bio: "Karyn Ann is a delight, both as a person and an artist. The audience showed their appreciation for her songwriting craft, her expressive vocals, and the funny/sad stories she told in between." Mark Schaeffer from "Rose Avenue Acoustic Delights"
Described as a "combination of Patty Griffin grit and Amy Winehouse grace" by American Songwriter, Soul/Americana singer-songwriter Karyn Ann packs a proverbial punch with her powerful vocals and alluring emotive lyricism. Her songwriting and live performance chops have earned her spotlights 
at the 2020 Falcon Ridge Folk Festival artist Showcase , the 2022 Red Ants Pants Music Festival, an most recently received honorable mention in the 2022 Rocky Mountain Folk Festival.

Her upcoming single "Consequence of Fear", is a 70's throwback reminiscent of Fleetwood Mac colored with the fresh indie electric sounds of today. It's a Karyn Ann you've never heard before. More at www.karynann.com.
Again, suggested donation at the door for Karyn Ann is $20.00. All funds collected will go to the artist.