What Inspired Stride Conference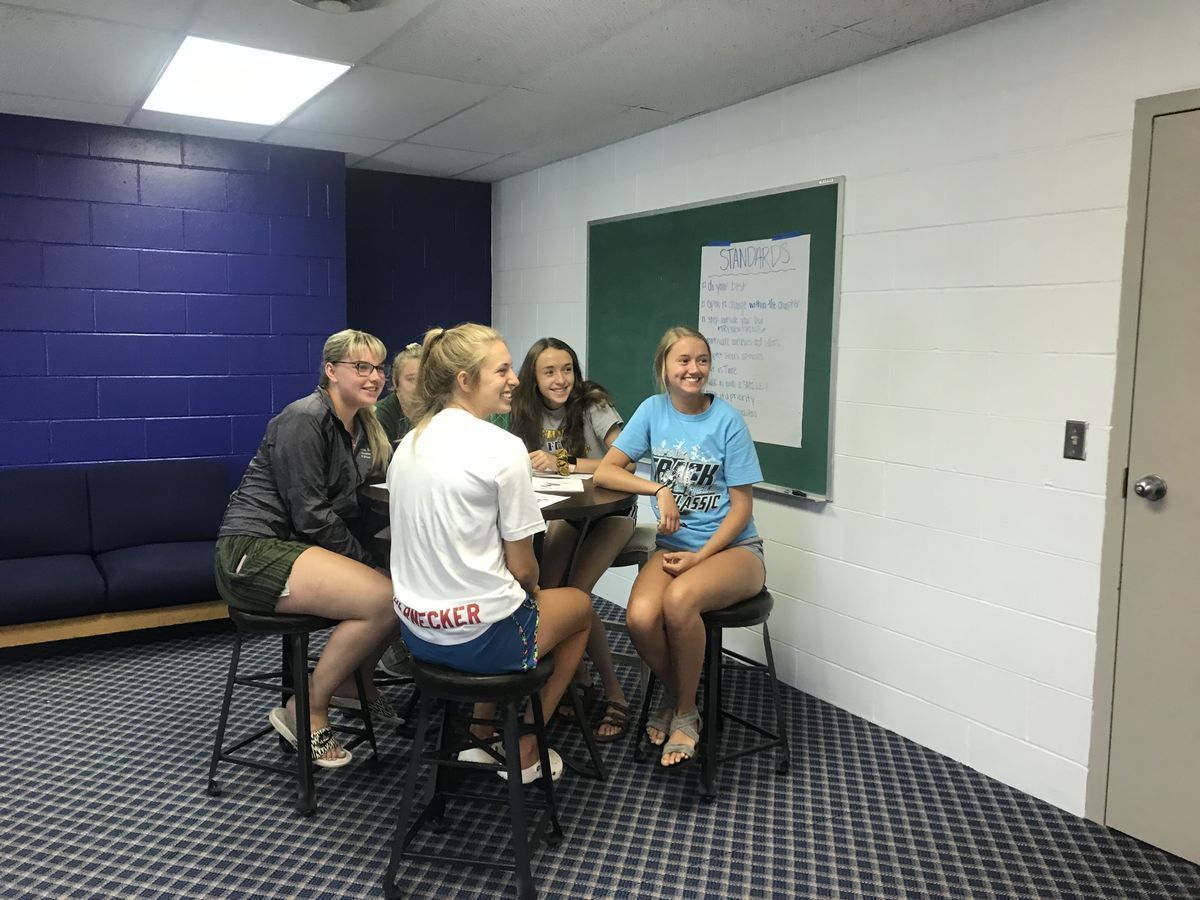 If you're an avid reader of TLC blogs, then you may know how much I love our Summer Food Service Program. I love having the opportunity to serve and get to know kids in the Aurora community each summer. This past summer was my second year taking part in the program and as you may have guessed, the pandemic largely impacted the program and how we had to run it this year. I wasn't able to spend a lot of time with the kids, but I was still able to give them lunch and say hi, which made it worth it.
During my last day with the kids, I made sure to wish them a good school year and ask them all kinds of questions- "What grade will you be in? What subject is your favorite? Are you excited to go back?". I'm sure they loved talking about school during their last few weeks of summer break, but hey- I want them to know I care. So, I said my good-byes, packed up, and headed back to the center.
On my one hour drive home, all I could think about were these awesome kids, especially one family in particular. During the past two years that I've helped with this program, they have come almost every day and have without a doubt earned a special place in my heart. They are such a great group of kids and are a joy to be around. I have to give a shoutout to the oldest of the family- he is always taking care of the others and watching out for them. Growing up, I had older siblings that I depended on and looked up to. I am thankful for them every day, and I can only imagine that his siblings feel the same about him. I can also understand how stressful and tiring it can be. Older siblings have it tough sometimes. Unlike younger siblings, they don't always have someone that went through similar challenges in life from who they can get advice. In many situations, they end up figuring it out on their own.
This made me wonder what his plans were for after high school. Does he plan on going to college or does he not see it as an option? Does he want to go into the workforce or join the military? Has he had a chance to think about his future? Does he have support to help him through this journey? I then realized: so many kids go through this, whether it's because they don't have the support, don't have the resources, or both. Many high school students don't see college as an option, especially those coming from low-income households. Many students see college as their only option. My next thought was: what can we do to change this? As of today, four months later, Stride Conference was born.
The purpose of this conference is to give students the resources and support they need to be successful after high school. My goal is to eliminate as many obstacles as possible for the students. The total tuition for this conference covers the entire cost for the 3 day, 2 night conference, along with 8 mentoring hours to use during the next school year. We will host sessions that cover topics such as post-grad options, filling out applications, professional etiquette, scholarships and financial aid, time management and planning, goal setting, working in teams, networking, financial wellness, personal wellness, dealing with stress, and so many more. My ultimate goal is to have funds to provide need-based scholarships for the program. Students who are part of low-income households are likely to have a greater need for a program like this, so this is my main focus. I want this conference to be as accessible as possible for students. I am currently in the process of researching and applying for grants, and am hoping for the best outcome!
I am so excited about this conference and the many others we have planned for next summer. It's going to be awesome.
Have the best day,
Elizabeth
For more on Stride Conference, click here.