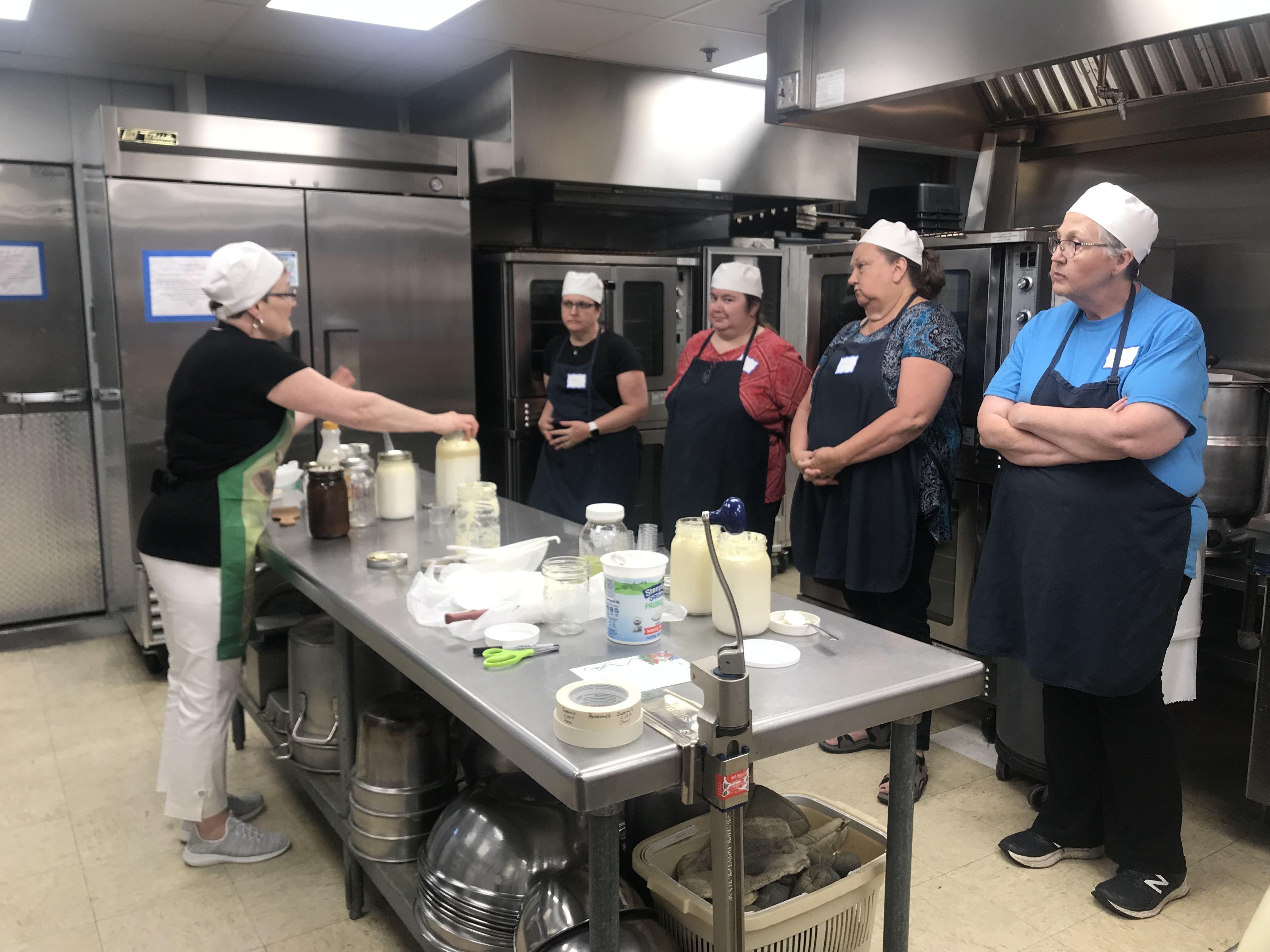 At The Leadership Center, we believe in the power of education and the joy of creating. That's why we're thrilled to highlight our Culinary Experiences, a private class designed for individuals eager to explore the art of cooking in a relaxed setting.
Our Culinary Experiences align seamlessly with our commitment to enhancing access to educational opportunities in our community. But what sets these classes apart is the delightful twist – not only do you gain culinary wisdom, but you also savor the fruits of your labor as you indulge in the delicious meal you've prepared.
Imagine spending an afternoon surrounded by the warmth of our lively staff, engaged in the rhythmic dance of preparation, cooking, and the ultimate joy of relishing a meal from start to finish. These experiences are more than just classes; they are an invitation to immerse yourself in the world of flavors, techniques, and the pure pleasure of creating something delicious.
Our classes are intentionally intimate, with groups ranging from 2 to 6 participants, ensuring personalized attention and hands-on learning. Prices beginning at just $25 per person, these sessions promise affordability without compromising on the quality of the experience. And, if everyone is of legal age, we encourage you to bring your favorite alcoholic beverages – because what pairs better with the joy of cooking than a fine glass of wine?
The menu of our Culinary Experiences is as diverse as the community we serve. From crafting homemade pizza to mastering the art of pasta, from exploring the flavors of Greek cuisine to the delicate skill of fruit carving – there's a class for every palate and preference. What's more, certain classes can be taken offsite, making them perfect for classrooms or office spaces. Delight your colleagues or students with the art of crafting charcuterie boards, cupcakes, or cookies in a setting of your choice.
Booking your Culinary Experience is a breeze. For more information on the diverse possibilities awaiting you, simply reach out to us at info@tlcaurora.org or give us a call at (402) 694-3934.
Embark on a culinary journey with us at The Leadership Center, where every class is an opportunity to create, learn, and savor the joy of good food and good company. We can't wait to welcome you to our kitchen!