The 3rd Annual T.L.C. Fall Art Workshop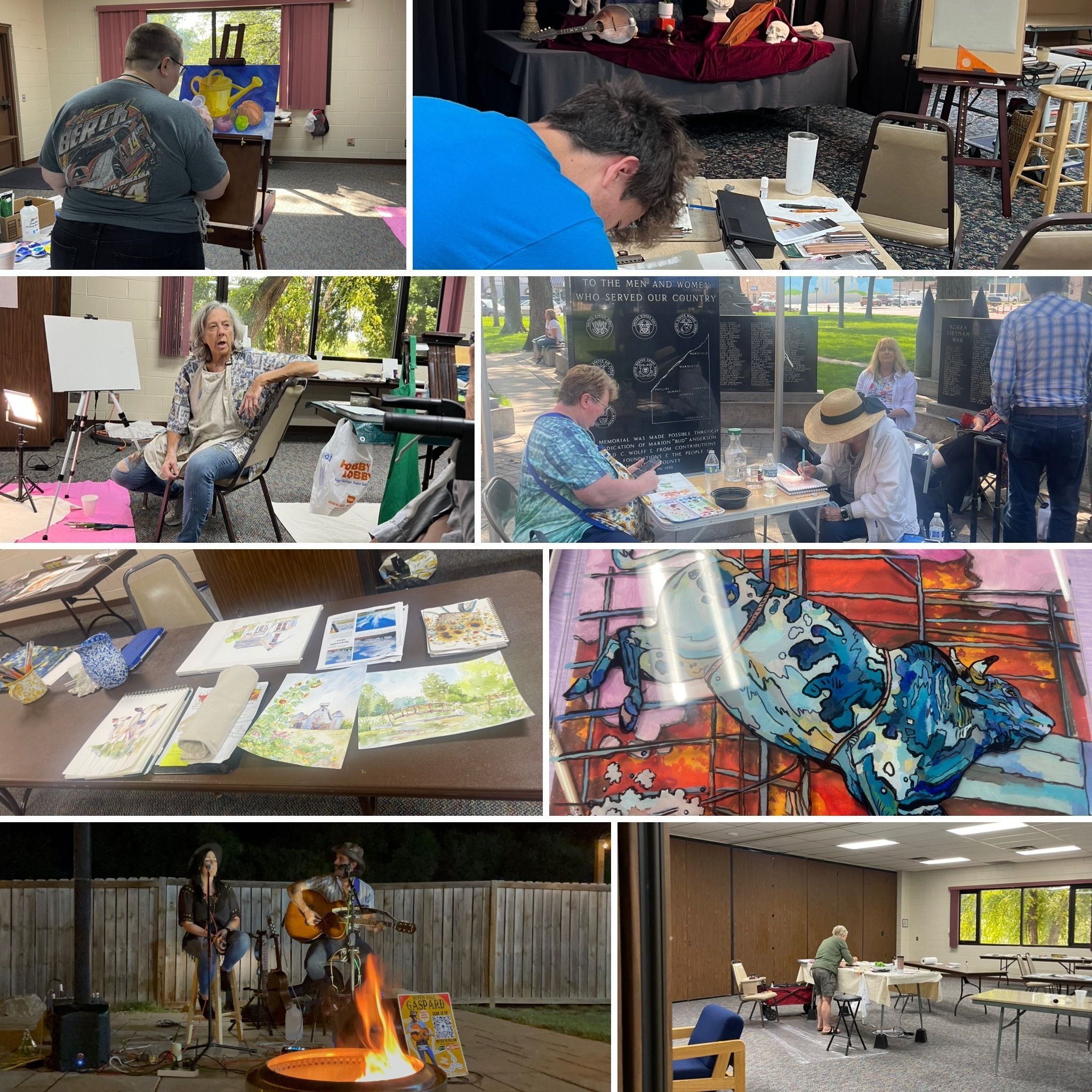 In the crisp September air, The Leadership Center played host to a convergence of artistic souls, each seeking inspiration and skill refinement under the guidance of nationally renowned instructors. The dynamic quartet of Cindy Briggs, Cynthia Rosen, Cody Kuehl, and Laura Nothern, handpicked by Maile herself, took the helm, promising a transformative experience across a spectrum of mediums.
The excitement began on the eve of day one, as students and instructors shared a communal meal in the inviting Mather Dining Hall. Familiar faces, seasoned attendees of the Fall Art Workshop, warmly greeted each other, exchanging updates on recent projects and recalling the shared artistic journey of years past. Newcomers mingled, drawn into the workshop's orbit by the allure of expert instruction.
Dinner segued seamlessly into an engaging Q & A session with the instructors, offering students a deeper understanding of the creative forces guiding their upcoming curriculum. Spirits were high as everyone retired to their lodge rooms, anticipating the artistic odyssey awaiting them.
Day one dawned with an energetic buzz as instructors unveiled their unique approaches, urging students to explore and refine their artistic prowess. In Cody Kuehl's class, timed exercises propelled students into capturing the same image, fostering a sense of urgency and precision. Laura Nothern delved into the core skills of figure drawing, emphasizing the nuances of shadow, gradient, and shape. Cindy Briggs infused her class with the magic of watercolors, guiding students through the delicate art of capturing the sky. Cynthia Rosen ignited creativity by setting her students loose on the canvas, keen on understanding each participant's unique artistic voice.
Themes of exploration and creativity permeated the entire workshop, with instructors leading plein air classes against the backdrop of The Leadership Center's picturesque surroundings. Cindy Briggs' class even ventured into the local community, seeking inspiration from the beauty that surrounded them.
What began as a three-day commitment for some students transformed into a five-day immersion in the sheer joy of learning, the camaraderie among artists, and the irresistible pull of creativity. As the week unfolded, students embarked on personal projects, applying the newfound skills acquired from their instructors. The culmination of the Fall Art Workshop was a gallery of stunning pieces, a testament to the growth and exploration experienced by each participant.
The workshop concluded with participants leaving in high spirits, eager to carry the torch of creativity beyond the bounds of The Leadership Center. The Fall Art Workshop not only equipped artists with new skills but fostered a vibrant community of creativity that would continue to flourish long after the final brushstroke.