TLC Becomes an Urban Farm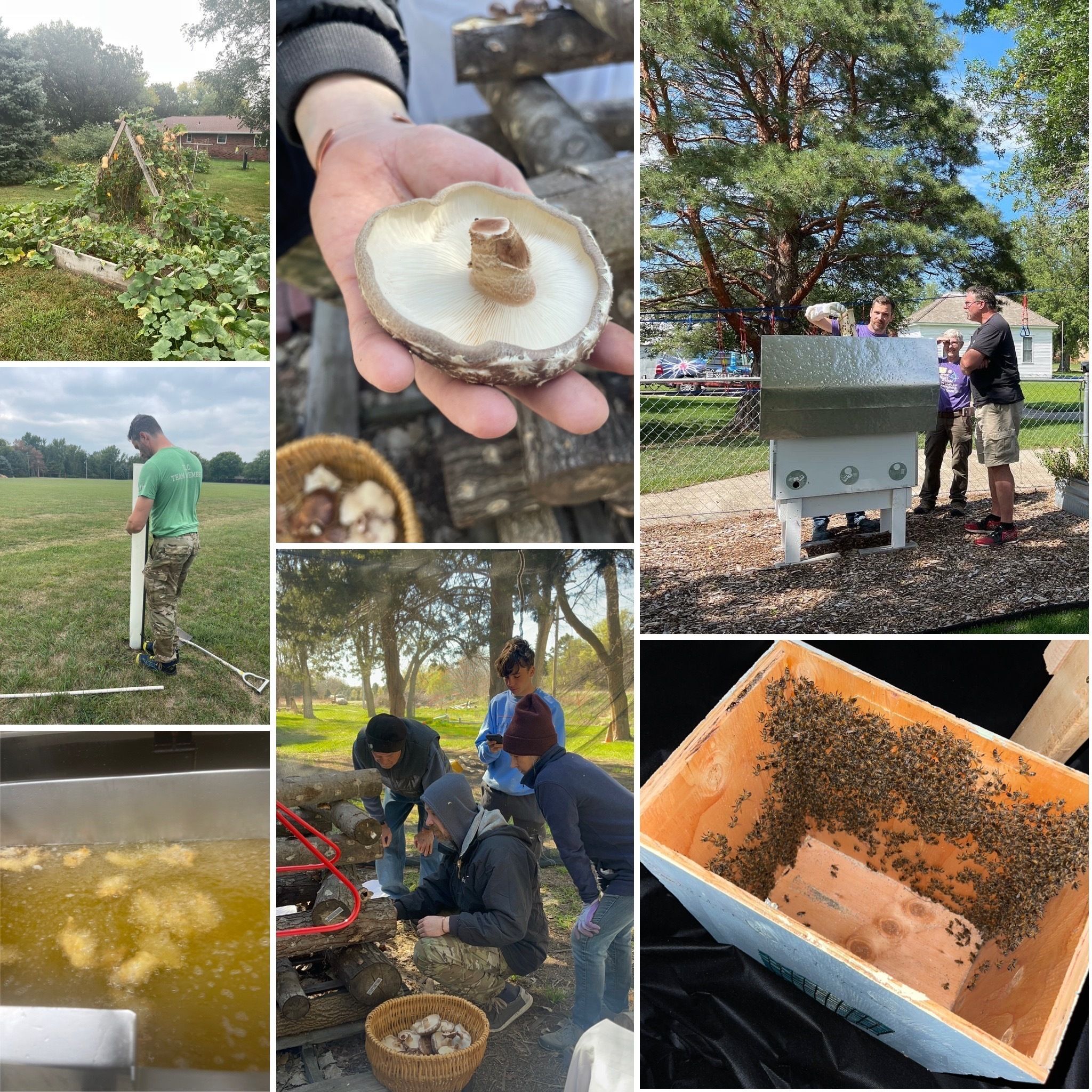 The story of our Urban Farm began with the gentle hum of bees and a visionary collaboration with the Edgerton Explorit Center. What emerged was not just a farm but a narrative of growth. Guided by three hives and John Boeder's tender care, we harvested golden honey and delicate honeycomb.
Inspired by our bounty, we tapped into the silver maples on our grounds, yielding over 100 gallons of liquid amber sweetness in just two years. We then expanded our green sanctuary, welcoming hazelnut, pecan, and fruit trees, birthing the equivalent of two orchards.
Gardens then flourished, not just as plots but as canvases for thriving ecosystems. Culinary exploration beckoned, leading us to cultivate shitake and oyster mushrooms—a fusion of flavors echoing the diversity of our landscape.
Having elevated our ambitions, the question arose—could we wear the badge of an urban farm? Months of anticipation came together on October 1st, 2023, when we proudly received USDA certification. This moment marked was a poignant link to our roots—a testament to the vision of our three founders, whose goal was to nurture the future of agricultural leaders.
The fruits (and mushrooms) of our labor don't merely grace our tables. They adorn local farmers markets, breathing life into stalls in Aurora and Central City. Our coffee shop, Espressions: Coffee & Community, also proudly showcases the yield of our urban farm.
What started with bees and a vision evolved into a thriving landscape. The Leadership Center's narrative is not just about crops; it's a rich tapestry of growth, community, and the sweet taste of success.